The 4th International Symposium on Energy and Finance Issues (ISEFI-2016), jointly organized by the IPAG Energy Economics Center (IPAG Business School) and the Centre of Geopolitics of Energy and Raw Materials (Paris Dauphine University) with the support of the International Association for Energy Economics (IAEE), will take place on 24-25 March 2016 in Paris, France. It aims to provide academics, policymakers, and practitioners with a valuable forum for discussion and critical analysis of the major issues and challenges that interrelate energy and financial markets.
The conference organizers would like to invite the submission of both theoretical and empirical papers (in PDF files) relating to all aspects of energy markets and their interactions with financial markets. We welcome submissions in the following, but not limited to, topics:
Corporate finance analysis for energy companies
Econometrics of energy markets
Energy and climate models
Energy and environment
Energy derivatives: pricing and hedging
Energy and financial market interactions
Energy issues in developing and emerging markets
Energy policy for transportation
Energy prices: modeling and forecasting
Energy risks: assessment and modeling
Financial and economic analysis of energy markets
Financial regulation of energy and environmental markets
Finance and investment in renewable energy
Geopolitics of energy
Oil and shale gas
Renewable and alternative technology policy
Security of energy supply (electricity, oil, gas)
Speculation and energy prices
State regulation and energy governance
The extended deadline for submission of completed papers is the 15th of February 2016.
DISTINGUISHED KEYNOTE SPEAKERS
Professor Lutz Kilian, University of Michigan, United States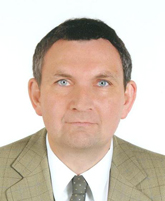 Lutz Kilian, Professor of Economics, received his Ph.D. in Economics from the University of Pennsylvania in 1996 and his M.A. in Development Banking from The American University in 1988. He joined the faculty at Michigan in 1996. Prior to his Ph.D., he worked for the research department of the Inter-American Development Bank in Washington, DC. During 2001-03 he served as an adviser to the European Central Bank in Frankfurt/M., Germany. Professor Kilian has been a research visitor at the Federal Reserve Board, the European Central Bank, and the International Monetary Fund. He has also been a consultant for the International Monetary Fund, the Inter-American Development Bank, the World Trade Organization, the European Central Bank, the Bank of Canada, and the European Parliament, among others. Professor Kilian has published over 70 articles. Professor Kilian has been an Associate Editor of the Journal of Business and Economic Statistics, the Journal of Development Economics, and the Journal of Economic Dynamics and Control, among other journals. He is a research fellow of the Centre for Economic Policy Analysis, the Center for Financial Studies, and the Euro Area Business Cycle Network.
Topic: A General Approach to Recovering Market Expectations from Futures Prices With an Application to Crude Oil
Professsor Adonis Yatchew, University of Toronto, Canada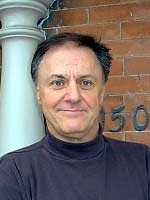 Adonis Yatchew is a Professor of Economics at the University of Toronto, Canada. He received his Ph.D. in Economics from Harvard University in 1980, and has held visiting appointments at Trinity College (Cambridge) and the University of Chicago. Dr. Yatchew has conducted major studies in electrical utilities and oil pipelines as well as in the airline, natural gas, minerals, banking, and entertainment industries. Dr. Yatchew has published widely on econometric estimation techniques, with specific attention to nonparametric procedures, in prestigious journals such as Econometrica, Journal of Economic Literature, Journal of Econometrics, and Review of Economics and Statistics. Of particular note is his book entitled "Semiparametric Regression for the Applied Econometrician", published by Cambridge University Press. Dr. Yatchew has also written extensively on regulatory schemes in the area of electricity, and is the Editor-in-Chief of the Energy Journal. In addition to this, he has assisted in a variety of litigation procedures and has testified on numerous regulatory matters.
ASSOCIATED JOURNAL
A selection of high quality papers has been chosen for publications in Energy Journal.